In 1978, KASHIYAMA developed Japan's first snow making system.
This system solved the problem of snow shortages and contributed to the early opening of the ski season.
Subsequently this system has been extremely popular with ski resort operators, especially as we have steadily improved its operation and stability to meet market needs.
This system now dominates the domestic market with an 80% market share and is being incorporated in the ski areas for the 1998 Nagano Winter Olympics.
snow making system
KB-911Z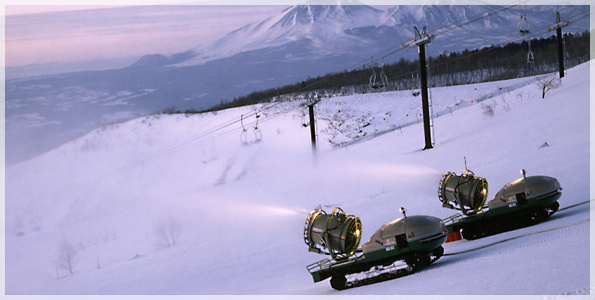 KB-701ZT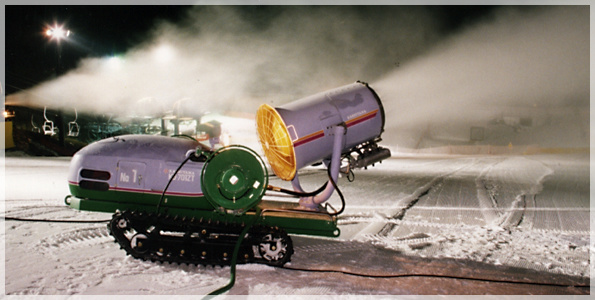 KB-703ZT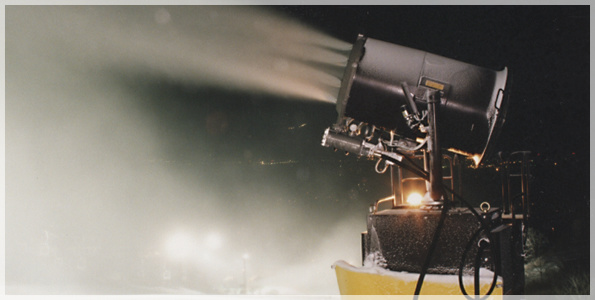 KB-503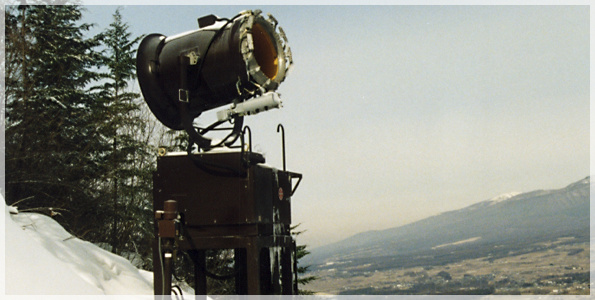 ski lift

KASHIYAMA has also entered into a technical alliance with Leitner Co.,Ltd. an Italian ski lift maker considered among the best in Europe, to start a ski lift and gondola business.
We have learned the latest refinements in design, technology and operation from Leitner. We now produce and supply most of the ski lift equipment in Japan with assured quality and improved service.