Ski Resort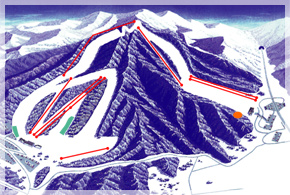 KASHIYAMA not only produces facilities and equipment such as Snow making system, ski lifts and Automatic check-in system for ski lift but also supports the overall operation of ski resorts to help attract skiers. We research the terrain, features, and access of the ski area.
We suggest it can be differentiated from other ski areas, and how to draw more customers. We provide systems of planning and operation to achieve maximum results in every aspect of the business.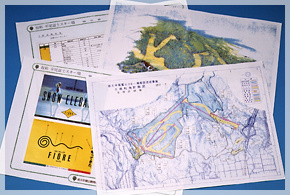 In 1994, KASHIYAMA opened Saku Ski Garden "PARADA," a ski resort planned and run by KASHIYAMA itself. This new type of ski resort, which uses our proprietary systems and services to deliver a variety of methods of enhancing skiers' satisfaction, shows what KASHIYAMA has to offer.