We would like to inform you that our offices and factories will be closed for a consecutive national holiday ("Golden Week") from April 29 to May 6, as the calendar indicated below.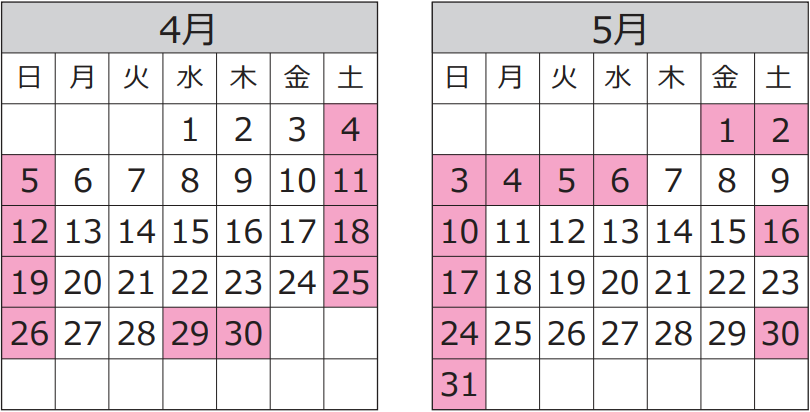 Should you have any inquiries, please contact us at the following "Inquiry" page. Inquiries during holidays will be replied after May 7.
"Inquiry" | Kashiyama Industries
We are sorry for the inconvenience this may cause you. Thank you for your understanding and cooperation.