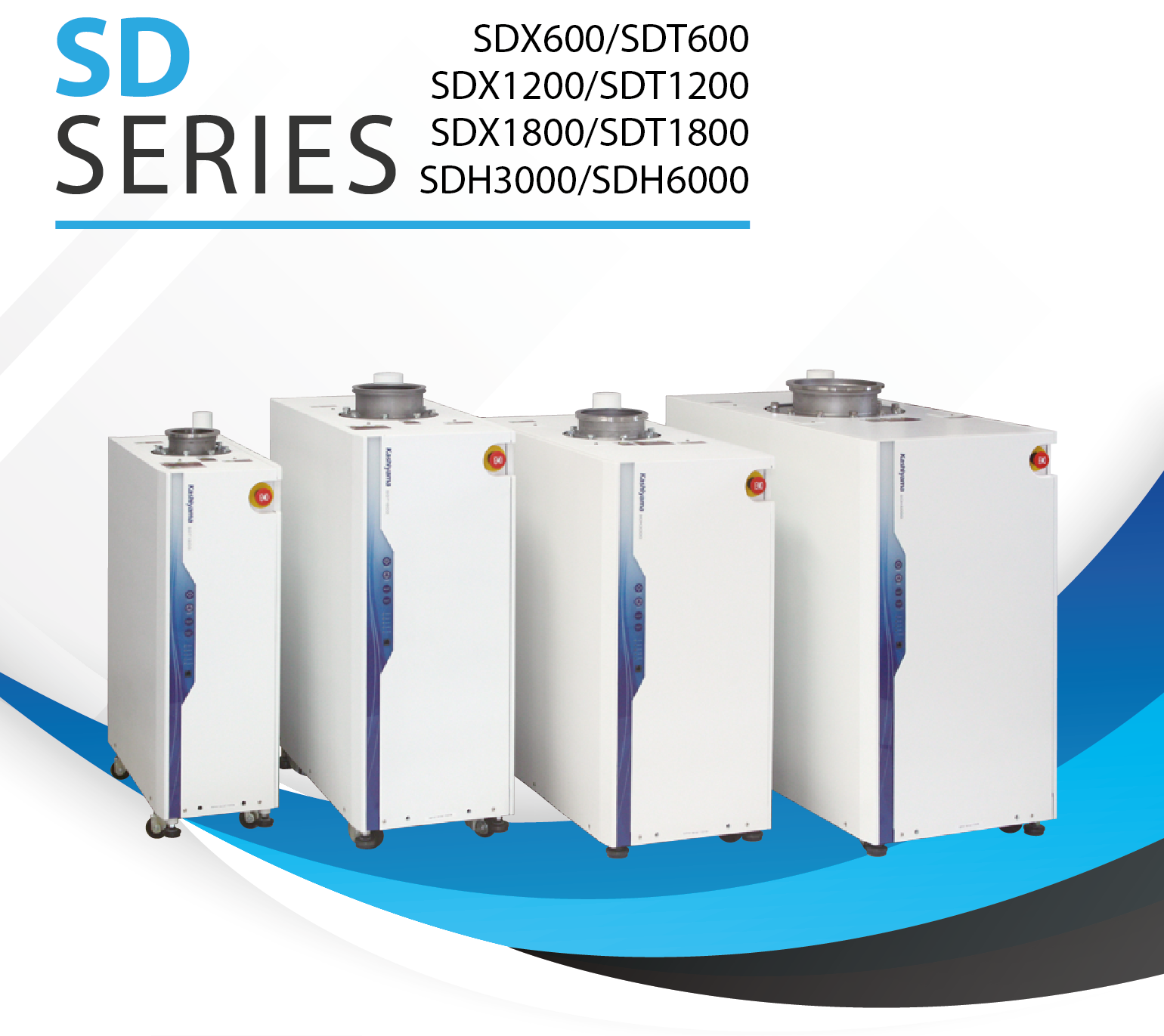 Features

Inheritance and Evolution of Process Durability

Major Products
Model

*1

SDX600
SDT600
SDX1200
SDT1200
SDX1800
SDT1800
SDH3000

*5

SDH6000

*5

Max. pumping speed
[L/min]

*2

10,000
18,000
19,000
30,000
50,000
100,000
Ultimate pressure
[Pa]

*2

0.5
0.3
0.5
Nitrogen Flow[SLM]
0~80
0~120
Typical Water Flow[L/min]
3.0
4.0
3.0
4.0
3.0
4.0
4.0
4.0
Supply voltage[kW]

*3

1.5
3.0
1.65
3.15
2.1
3.3
3.3
3.7
Dimensions [mm]

*4

L
695
695
850
910
1050
W
285
285
380
420
515
H
850
850
950
900
950
*1) SDX: Energy-saving, harsh process-compatible; SDT/SDH: Super harsh and process durable
*2) Approximate data while no nitrogen purge  *3) Approximate data while ultimate pressure *4) Package dimension
*5) Please contact our sales representative for more information regarding the product lineup for even greater process robustness.
Specifications and model names are subject to change without prior notice. (For information regarding compatible gases, please inquire with us.)
S-P Curve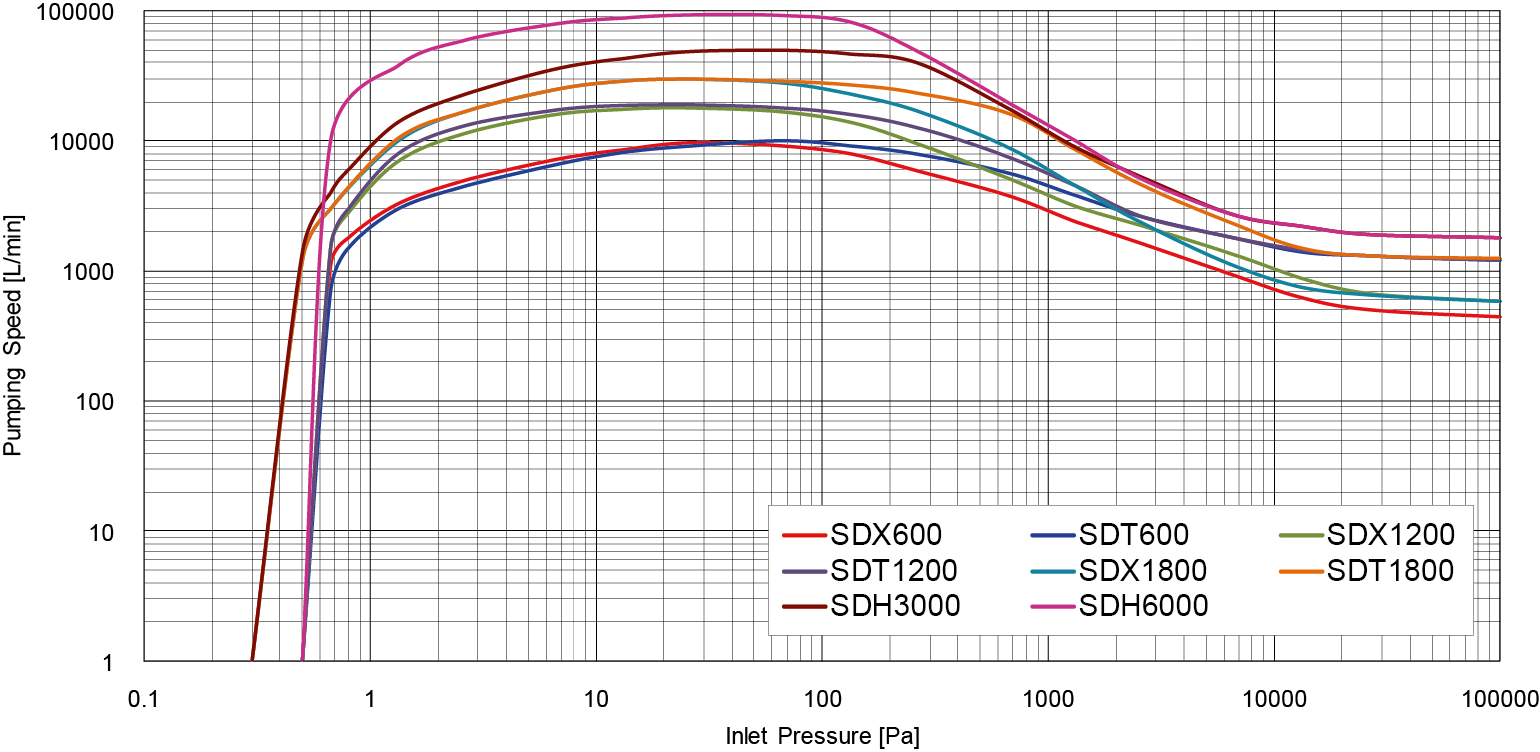 * S-P curves vary by combination.
Because we are constantly working to improve performance and upgrade our products, specifications and diagrammatic representations in this catalog may change without notice.
Products displayed in this catalog must be approved for export in accordance with the Foreign Exchange and Foreign Trade Control Act. Before placing an export order, please contact our Business Department.