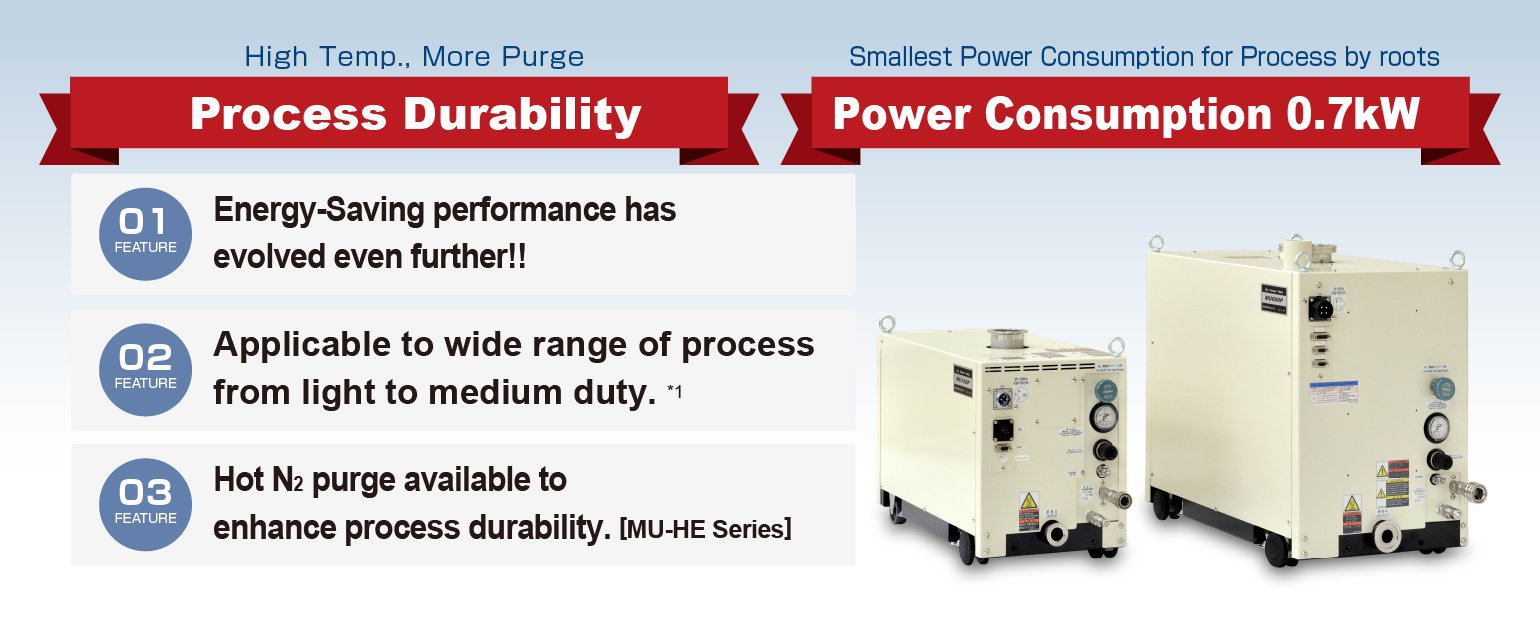 Major Products
Spec. / Products
MU100P/H
MU180P/H
MU300P/H
MU600P/H
MU1218P/H
MU20N18P/H
MU30N18P/H
Max. pumping speed
[L/min]

*2

1,660
3,000
5,000
10,000
20,000
30,000
50,000
Ultimate pressure
[Pa]

*2

3.0
5.0
0.5
Supply voltage
(50/60Hz)
3Phase AC200~220V

*3

Power consumption
[kW]

*4

0.7
1.0
0.9
0.95
1.4
1.5
1.6
Dimensions [mm] L×W×H

*5

630×350×360
715×360×408
630×350×520
870×380×751
1000×450×950
Mass [kg]
70
130
110
130
280
410
410
*1) Contact us about application beforehand. *2) Without N2 purge. *3) Contact us for other voltage options.
*4) Approx. value at ultimate pressure, +0.2kW with Hot N2 purge. *5) Package size.
* Contact us about international standard compliance. Spec. & name of products are subject to change without prior notice.
* Contact us about large capacity pumps.
S-P Curve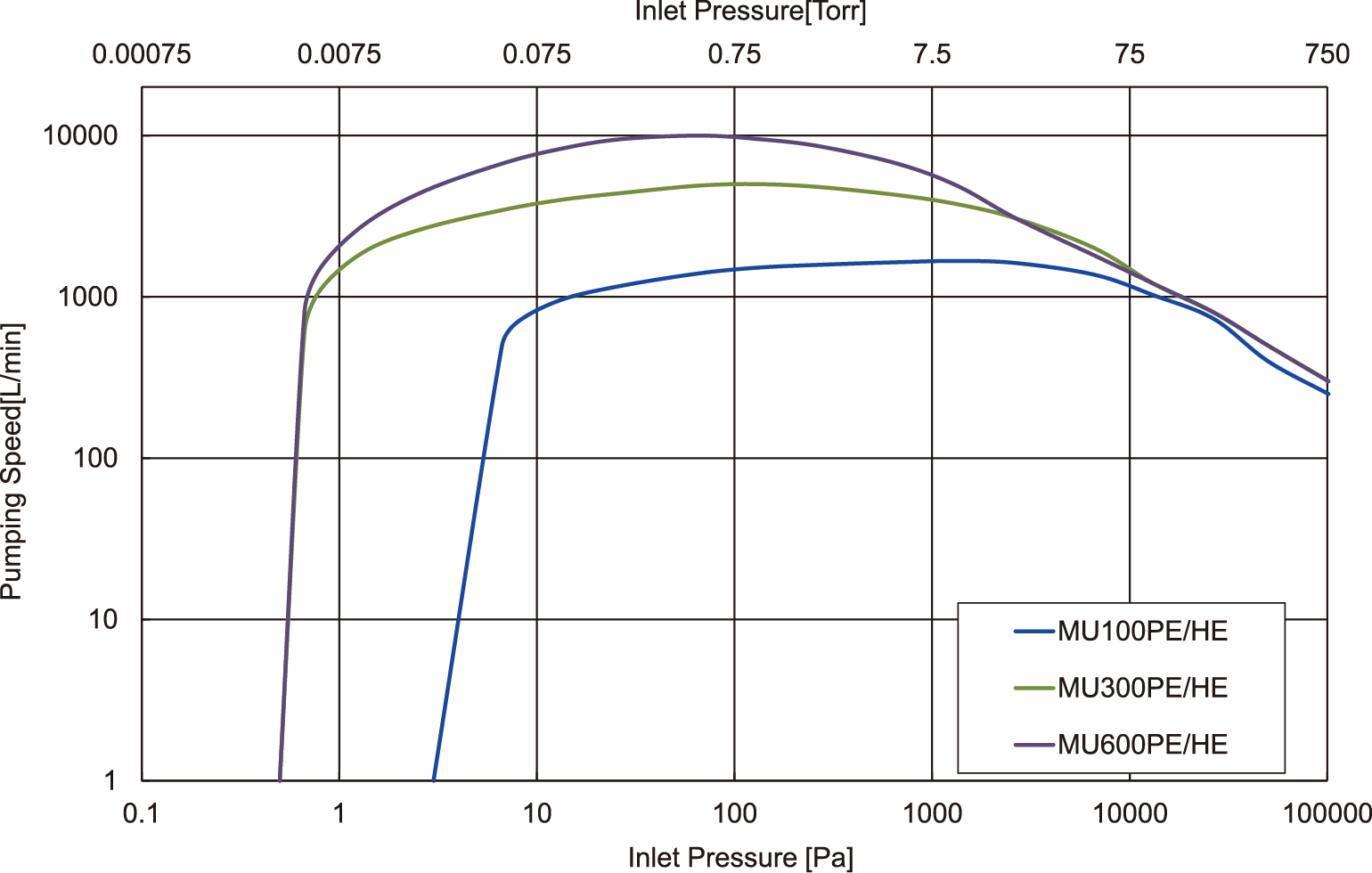 Because we are constantly working to improve performance and upgrade our products, specifications and diagrammatic representations in this catalog may change without notice.
Products displayed in this catalog must be approved for export in accordance with the Foreign Exchange and Foreign Trade Control Act. Before placing an export order, please contact our Business Department.