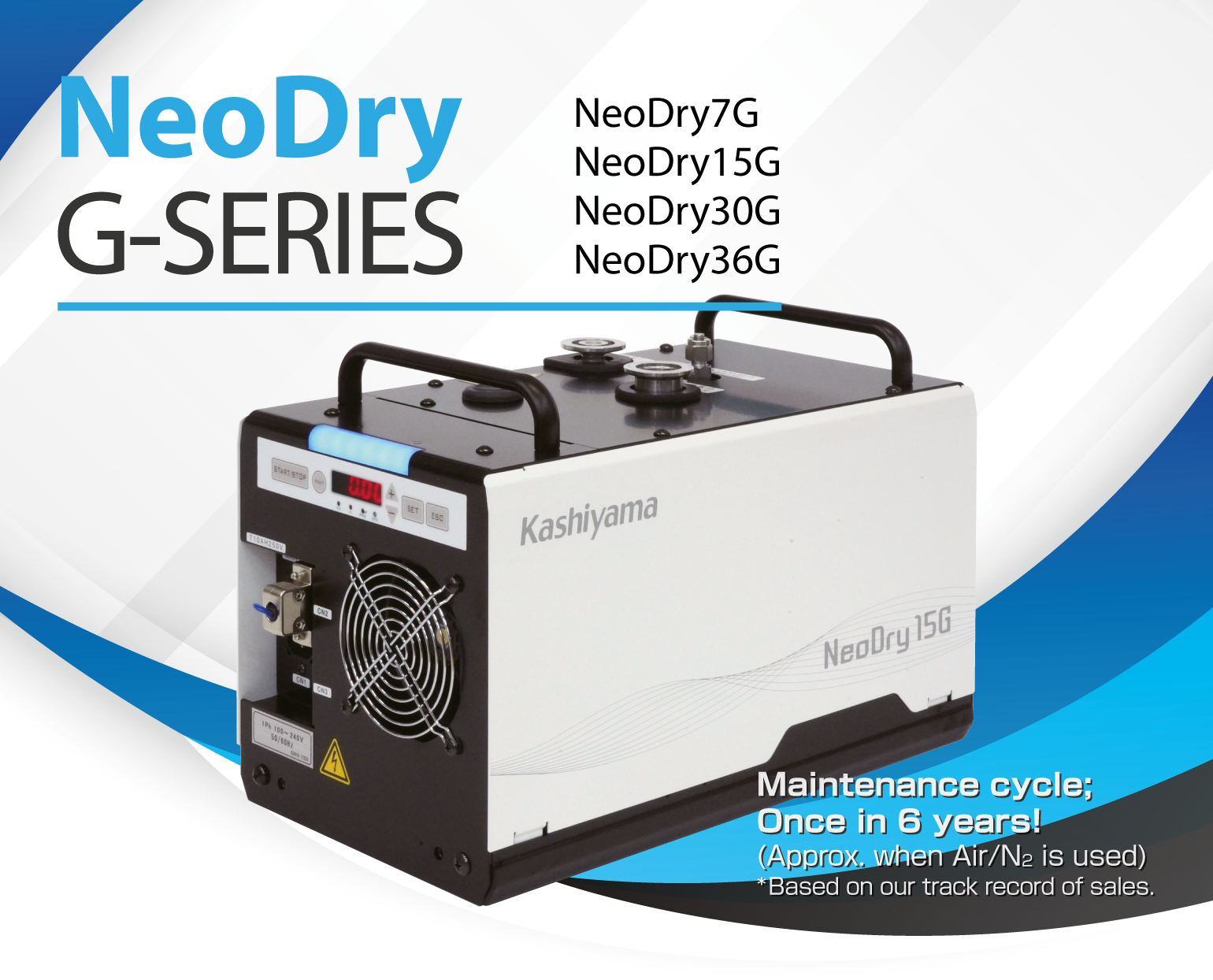 Features

New Design !

Major Products
Spec. / Products
NeoDry7G
NeoDry15G
NeoDry30G
NeoDry36G
Max. pumping speed
[L/min]
110
250
500
600
Ultimate pressure [Pa]
(Without gas ballast)
5.0
1.0
0.7
Supply voltage
(50/60Hz)
Single Phase, AC100-240V
Gas ballast mechanism
Optional (N2 model is available)
Max allowable moisture[g/h]
(With gas ballast)
135
275
350
Noise [dB(A)]
(Inlet closed)
45
51
Vibration [μmp-p]
(Inlet closed)
≦8
Mass [kg]
19
22
24
51
Inlet size
NW25
NW40
Outlet size
NW25
Power consumption
at ultimate pressure [kW]
0.28
0.34
0.55
Dimensions [mm]
L×W×H
360×196×196
385×210×219
410×210×219
475×298×260
S-P Curve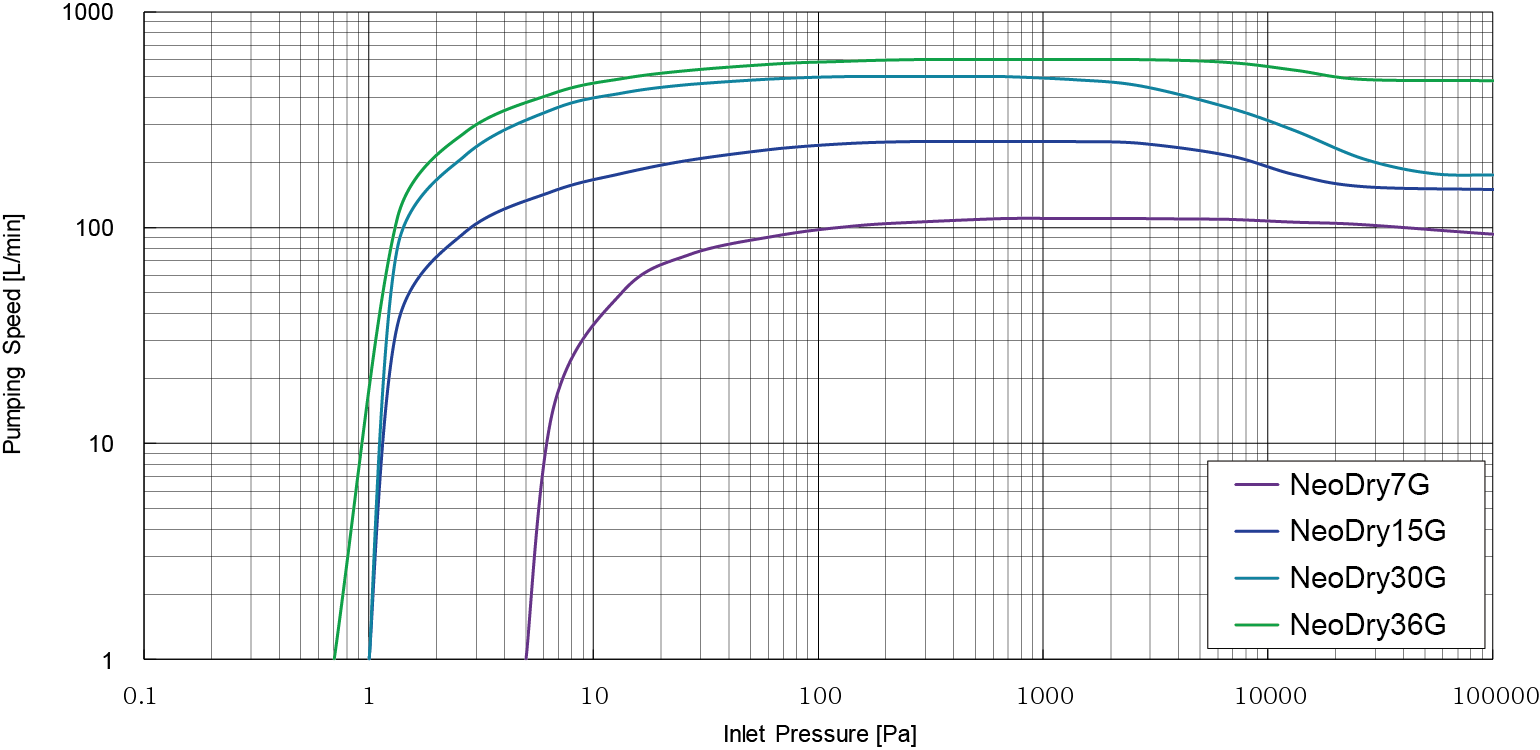 * S-P curves vary by combination.
Because we are constantly working to improve performance and upgrade our products, specifications and diagrammatic representations in this catalog may change without notice.
Products displayed in this catalog must be approved for export in accordance with the Foreign Exchange and Foreign Trade Control Act. Before placing an export order, please contact our Business Department.