Harsh Process Application Example
Lineup by Max. Pumping Speed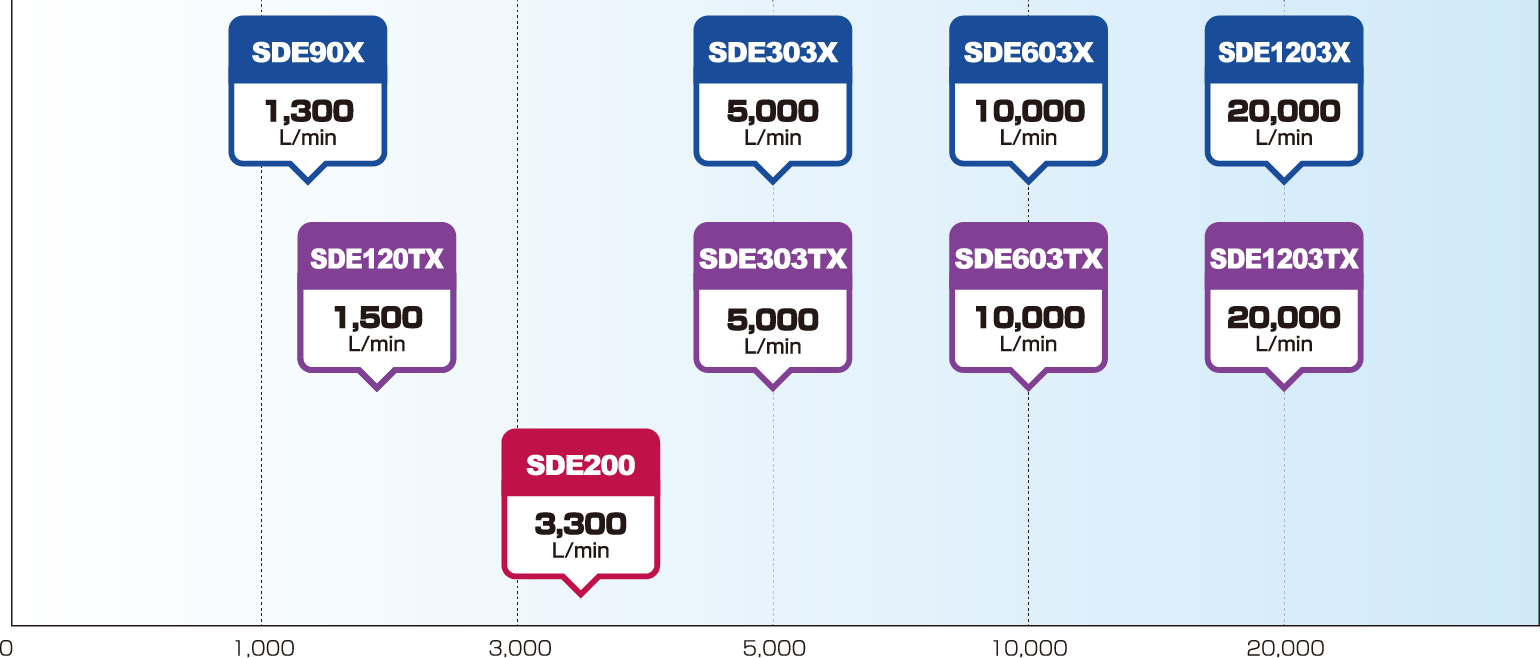 Max. Pumping Speed[L/min]
Major Products
Spec. / Products
SDE90X
SDE120TX
SDE200
SDE303X
SDE603X
SDE1203TX
SDE20N12TX
SDE30N20
SDE60N20
Max. pumping speed
[L/min]

*1

1,300
1,500
3,300
5,000
10,000
20,000
30,000
50,000
100,000
Ultimate pressure
[Pa]

*1

1.3
0.5
Supply voltage
(50/60Hz)
3Phase AC200~220V
Power consumption [kW]

*2

1.3
2.8
2.7
1.5
1.6
3.2
3.3
3.7
Dimensions [mm]

*3

L
690
930
900
1000
1000
1080
W
370
400
400
450
450
515
H
501
500
905
1000
950
950
*1) Without N2 purge. *2) Approx. value at ultimate pressure. *3) Package size.
* Contact us about international standard compliance. Spec. & name of products are subject to change without prior notice. * Contact us about applicable gas.
S-P Curve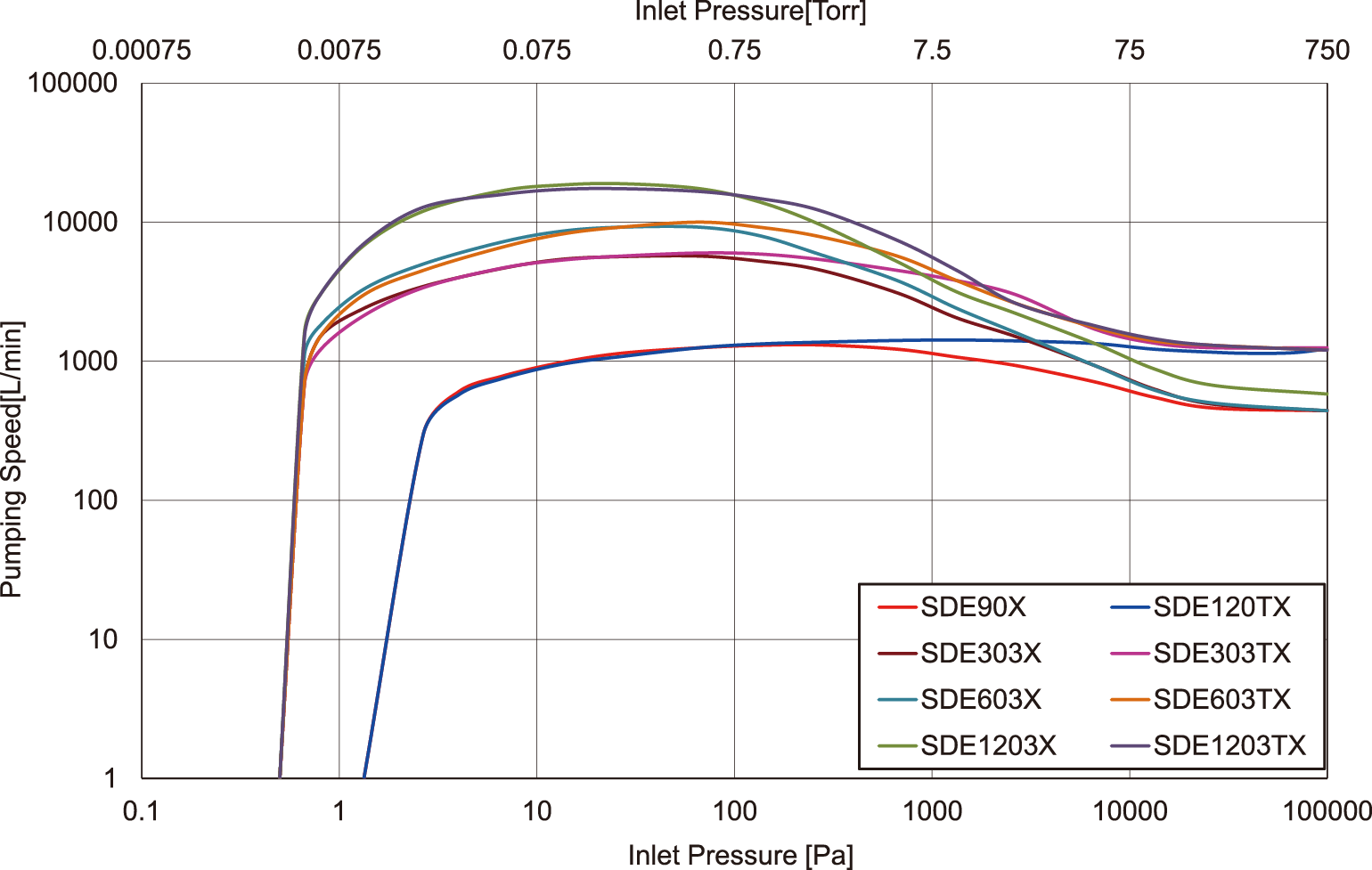 * S-P curves vary by combination.
Option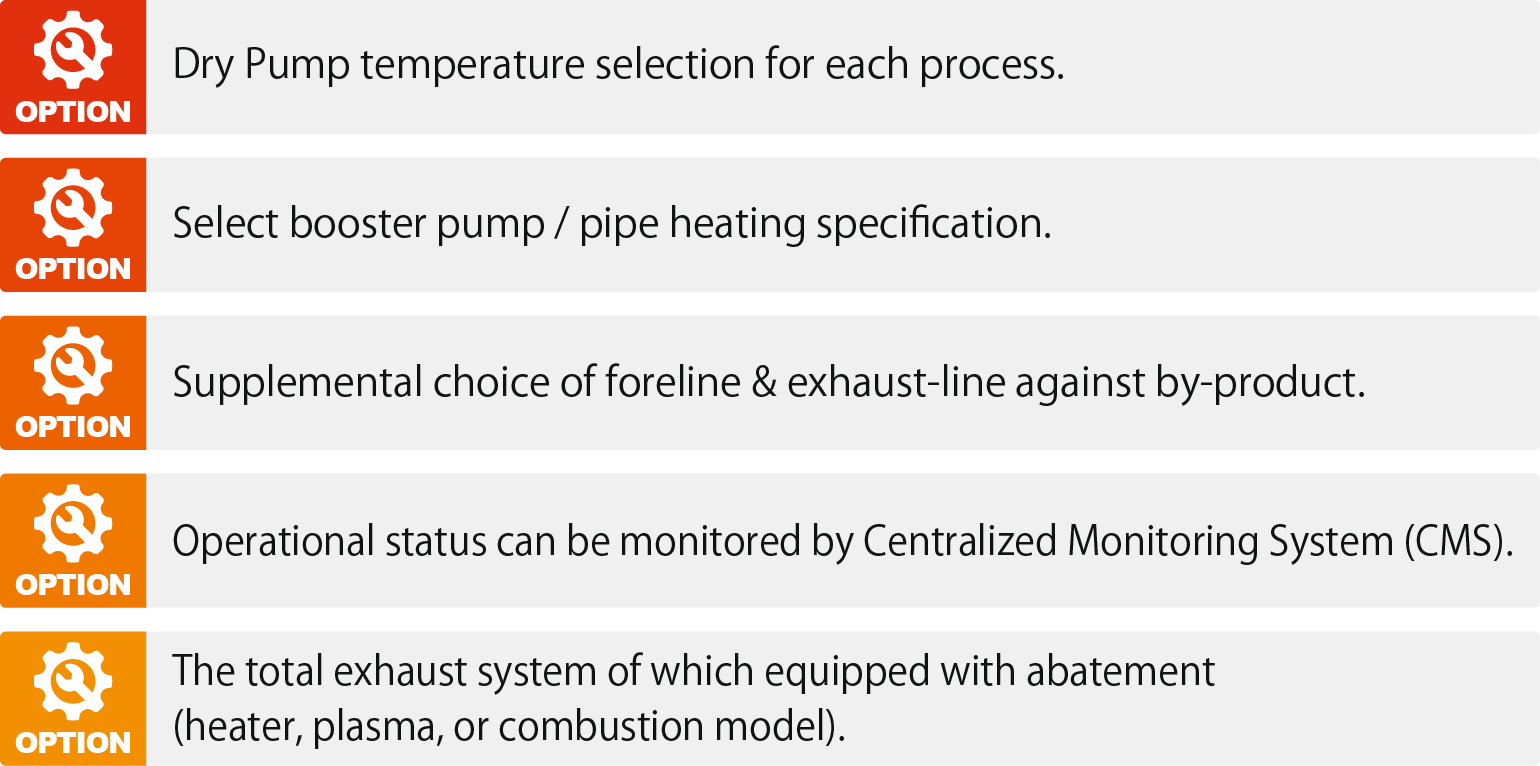 Because we are constantly working to improve performance and upgrade our products, specifications and diagrammatic representations in this catalog may change without notice.
Products displayed in this catalog must be approved for export in accordance with the Foreign Exchange and Foreign Trade Control Act. Before placing an export order, please contact our Business Department.